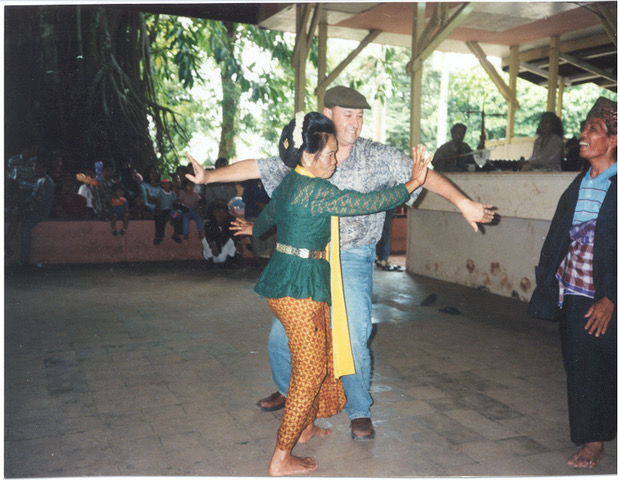 An accomplished musician and scholar of Sundanese music and dance from West Java, Henry Spiller is a Professor of Music at UC Davis. He holds a MA in harp performance from the Holy Names College, and an MA and PhD in ethnomusicology from UC Berkeley. Henry has published prolifically on Indonesian music, often focusing on gender identity, ritual performance, and social identity in music and dance. He has published three books on gamelan and Indonesia. His most recent book, Javaphilia: American Love of Javanese Music and Dance, was awarded the 2016 Bruno Nettl Prize by the Society for Ethnomusicology. The book offers an innovative look at western interest in and appropriation of traditional Javanese music, addressing the cultural, psychological, and artistic motivations of four different American artists working with Javanese music and dance.
Books:
Javaphilia: An American Love Affair with Javanese Music and Dance, University of Hawai'i Press, 2015
Erotic Triangles: Sundanese Dance and Masculinity in West Java, University of Chicago Press, 2010
Focus: Gamelan Music of Indonesia, Routledge, 2008
Gamelan: The Traditional Sounds of Indonesia, Santa Barbara, 2005
Henry's writing is also included in the recent anthology, Making Waves: Traveling Musics in Hawai'i, Asia, and the Pacific.